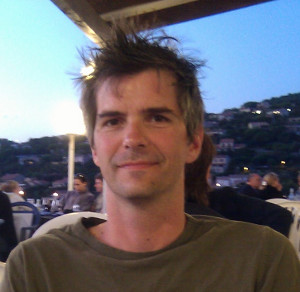 Phone : (+33) 4 72 43 71 47
Snail mail :
CREATIS INSA-Lyon
Bâtiment Blaise Pascal
7 Avenue Jean Capelle
69621 Villeurbanne CEDEX
FRANCE
I received in 1998 the engineering degree (Electrical Engineering) and in 2002 the Ph.D degree (Image Processing), both from the National Institute for Applied Sciences of Lyon (INSA-Lyon, France). I am a permanent CNRS researcher since 2005. I defended my HDR in 2019
Selected Publications - All publications (HAL) - Google Scholar
Fields
Data Compression
I have contributed to data compression, especially for 3D triangular meshes
Digital Geometry Processing
My main contributions to this field are related to mesh generation
Medical Image Processing
There is a huge quantity of medical images in hospitals. I develop methods to efficiently analyse large 3D image sets, while preserving patient anonymity
Graphic Web Applications
Web technologies (especially Javascript) allow to efficiently develop applications for both the Internet and the desktop.
Open Source Software
Design: HTML5 UP.